About Us
Background
Goldnet Smart Technologies team has been in web development business since 1998. The company is a partnership between Beti Andrić and Sasha Andrić, and its primary focus of work is the design and development of websites and web-based applications. Occasionally we partner with other developers, but most of our projects have been completed by the Andrić team.
Team
Sasha's first computer was a ZX-Spectrum 48k. Ever since then he's been in love with computers and what they can do. Sasha is highly skilled and has experience in following areas:
PHP programming: web development, database design, Internet applications
server setup and administration, Linux: security hardening, intrusion detection, prevention and recovery; VoIP
fluent in Perl, BASH, awk
Sasha's greatest strength is the ability to translate business and organizational requirements and scenarios into logical concepts, and then implement them into computer applications. In his spare time Sasha likes to spend time reading books and comics, playing video and tabletop games, exercising, and cooking gourmet food.
Beti's cyberspace beginnings date in the early 80s, when she learned cobol, Fortran and BASIC. With her extensive work experience, Beti is now highly skilled in following related areas:
web authoring: HTML5, CSS3
content development
project management
graphic design (web and print)
Beti's greatest strength is the ability to analyze or develop large and complex content when necessary, and organize it in an easy-to-navigate user-friendly manner. In her spare time, she, like Sasha, is a reader, a gamer, and an excellent cook and fermentation enthusiast, but also an artist, and an active community member currently volunteering with local non-profit organizations.
Goldnet does not shy away from large projects. If necessary, we will contract or collaborate with other developers, whom we know well and trust. We've worked with other companies, and freelance developers.
Both in selecting our business partners and collaborators, and in dealing with our clients, we do not discriminate in any shape or form based on background, political or religious beliefs, race, gender identity or sexual orientation.
Portfolio
Goldnet's clients include businesses and organizations based in PEI, other Canadian provinces, the United States, and Europe. Projects in our portfolio range from simple small business websites to complex online public and back-end systems with manifold functionalities. Upon an inquiry, we can send you relevant links and/or describe projects we've done in the past as they relate to your project.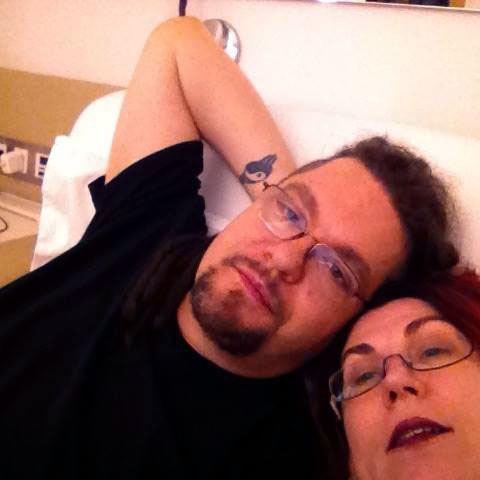 Contact Goldnet
To contact Goldnet Smart Technologies, please fill in and submit the contact form. We will respond within one business day. Our regular working hours are Monday to Friday, 9:00am to 4:00pm AST. We observe Canadian statutory holidays.
Goldnet Smart Technologies
207-21 Great George Street
Charlottetown, PE C1A 4J7
Canada
Phone: (902) 368-7260